How to create dictionary with Google Translate and Flashcards
Whether you are traveling, starting a new chapter of your live in a foreign country, or just learning a new  language for fun, you encounter many new words during the day. To make sense out of them, you put them into Google Translate.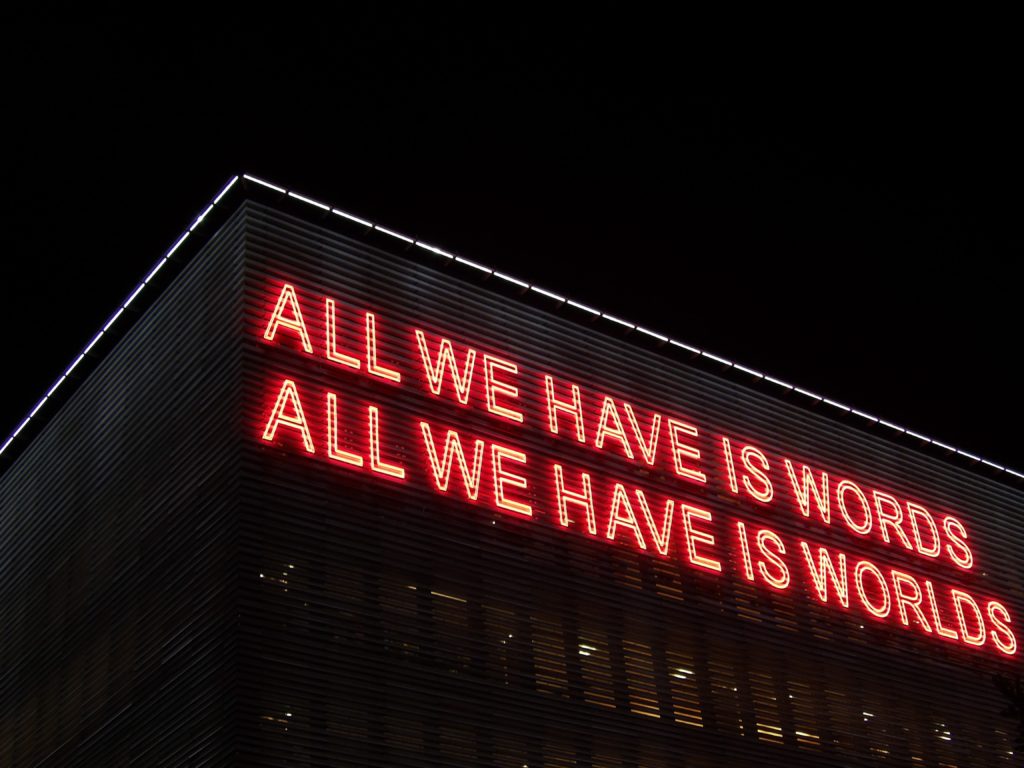 What a waste would it be to just forget all these words and Google translate them over and over again!
It would be great to have a Google Translate history or Google Translate export, so you can come back to the words once translated and learn them.
In 2013 Google Translate issued a statement when launching Phrasebook:
"Phrasebook for Google Translate jumpstarts this slow learning process by allowing you to save the most useful phrases to you, for easy reference later on, exactly when you need them. By revisiting the useful phrases in your Phrasebook from time to time, you can turn any brief translation into lasting knowledge.
It's easy to start using Phrasebook. Simply click the star under the translated text to save the translation in your Phrasebook."
Google Translate has many opportunities how to use translated words:
a) Use it in Phrasebook which is a feature of Google Translate app.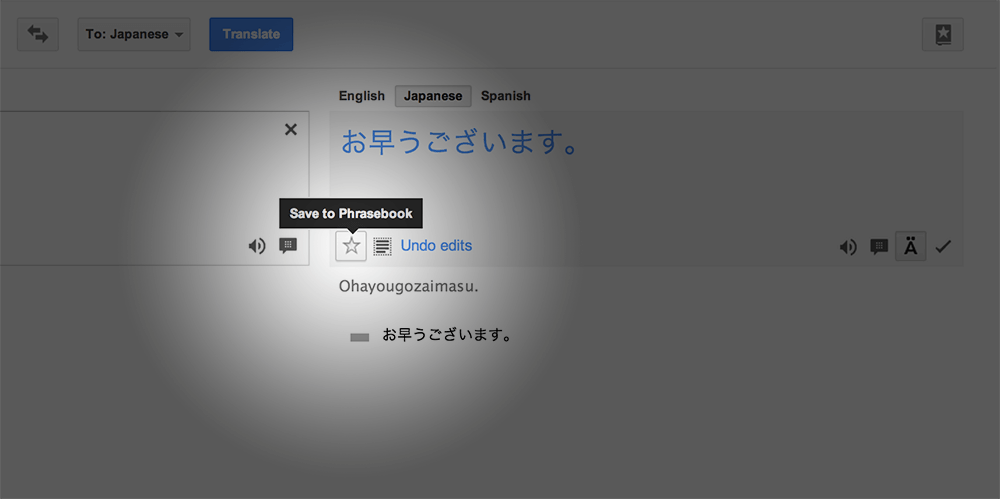 b) You can export chosen translations from Google Translate Phrasebook and import them into a Flashcard app.
c) You can also export Google Translate history if you allow that in your Settings (after clicking on History button under translation window) and add it into a Flashcard app, too.


So, you already use Google Translate. Is there any vocabulary app where you can save words you have translated in Google Translate?
Certainly. If you want to review some of the good Flashcard apps other than Vocabulary Miner, read this guide.
We will talk about Vocabulary Miner, a Flashcard app that saves for you new words, practice them effective spaced repetition algorithm and makes it all only with Flashcards and a swiping, no ads whatsoever.
Let's dive into the tutorial.
How to export Google Translate Phrasebook into Flashcards app
This tutorial has 3 steps to follow through:
1. How to create a Word list of translated words with Google Translate in 5 simple steps
a) Go to https://translate.google.com
b) Log in to your Google account since you need to save the words in it. You can also access these words from any device (phone, web, iPad…) since it is synchronized with your Gmail. 📧
c) Choose the languages: Type in a word or phrase you want to translate, choose its language, then choose also the language of translation
d) Save a word/translation: Click on the star ⭐  in the right corner of the right translation box and it should turn yellow.
e) Save a list of words and review it: Create the entire Word list and click on the star icon ⭐ in the circle — you can now see all the saved words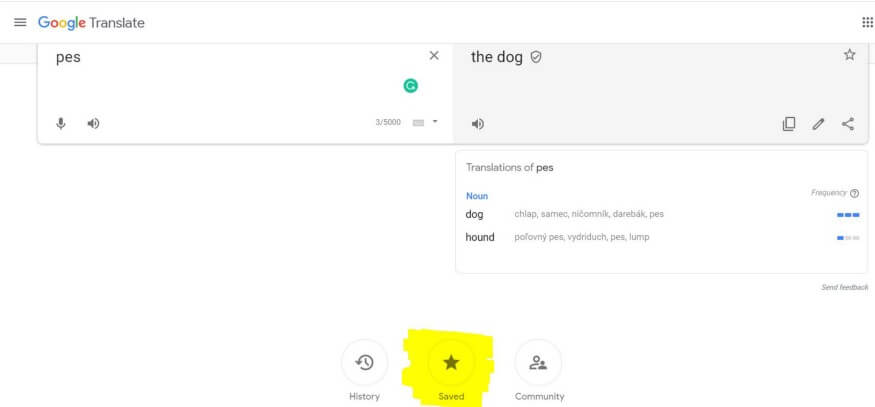 What can you do with the list that appears on the right?
search within the list (magnifying glass icon🔍)
sort the list by date or alphabetically (Sort button on the right) ⬇
export Google Translate as CSV (to Google Sheets) (spreadsheet icon)

2. How to export Google Translate results as CSV and start learning with Vocabulary Miner
You know how to save words in Google Translate.
Now let's look at how to export Google Translate Phrasebook!
Then, you can easily transfer the words you want from the list into a Flashcard app such as Vocabulary Miner and actually learn them. It takes max 2 minutes to start learning Google Translate words in Flashcard app Vocabulary Miner.
Here is a video tutorial how to do it or read further 🙂
a) Click on the "Export to Google Sheets" (next to the three dots) and confirm the import



b) Now you can export Google Translate results as csv or choose the words you want to learn from the table and copy them by CTRL + C for Windows or Command ⌘ + C for Mac.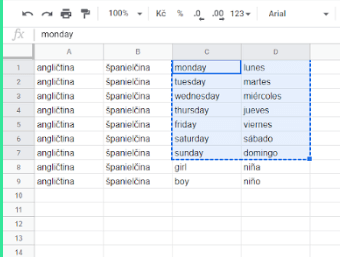 3. How to import the Word list into Vocabulary Miner, Flashcard app and learn vocabulary
a) Open the web app Vocabulary Miner www.app.vocabulary-miner.com and Sign in (or register and then sign in — it's all FREE)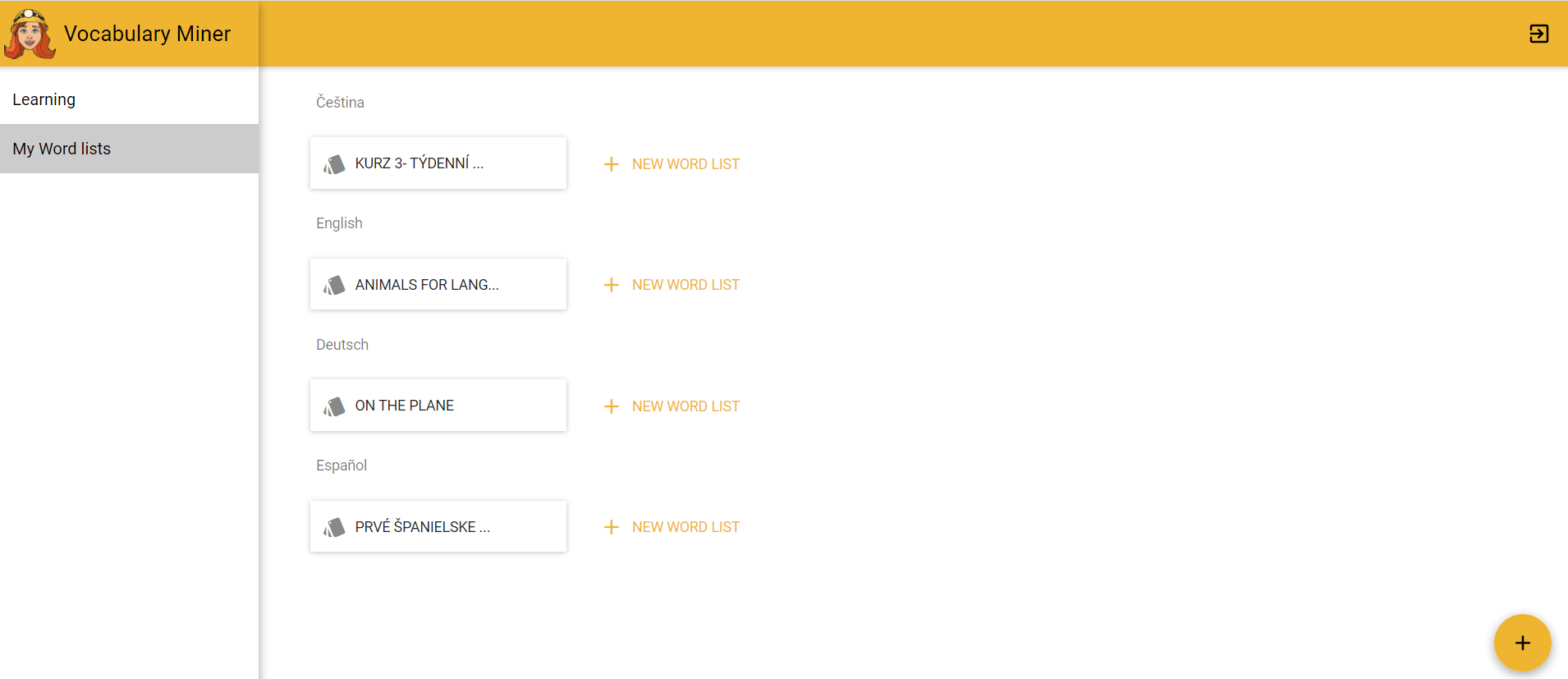 b)  Choose "My Word lists" in the left Menu
c) Create a new Word list by clicking on the yellow plus icon in the right bottom corner, name the Word list according to a situation or a context, choose the languages and click SAVE
d) Choose IMPORT in the right upper corner
e) Click on the table and paste the chosen words by CTRL + V into your new Word list. Add example sentences if you want.
f) Confirm with clicking on IMPORT and DONE! <3
You can manage (add, erase, edit) words in any Word list anytime you want. You can export it in .csv or as printable Flashcards as well. You can read more on How to make printable Flashcards for free.
Your new Word list is real-time synchronized in the mobile app Vocabulary Miner where you can sing in for FREE and learn this Word list you just exported.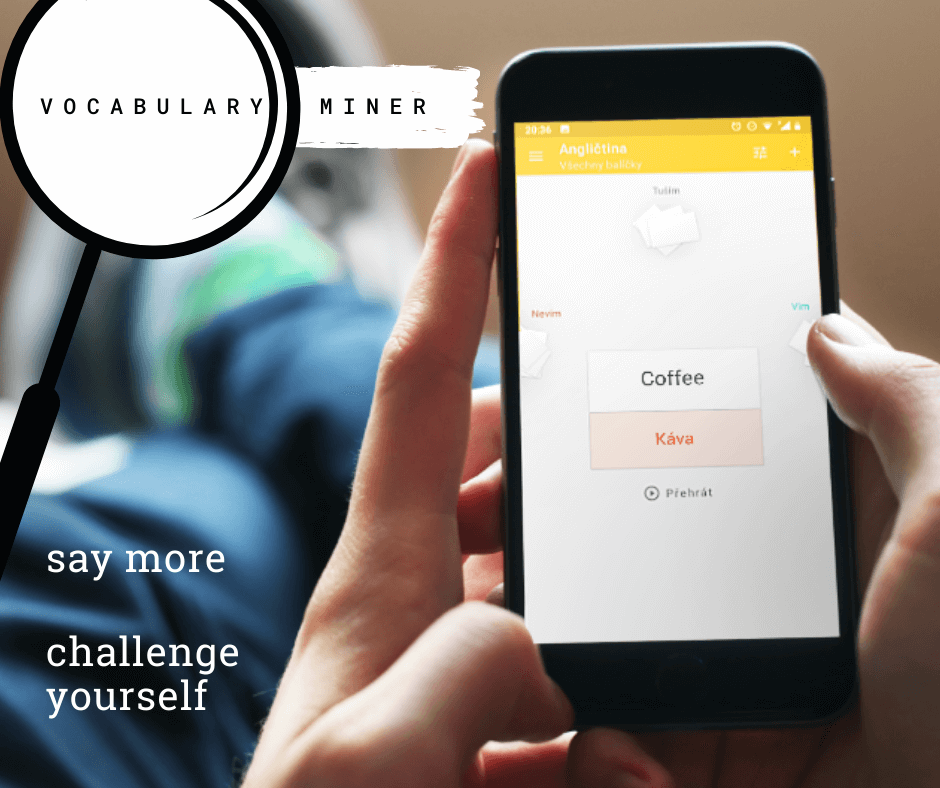 How and why to use the Flashcard app?
⭐ Here are some tips how to learn vocabulary effectively: How to remember vocabulary with Flashcards app
Reasons to use exported Google Translate Phrasebook in a Flashcard mobile app:
learn the words anytime
listen to pronunciation
words always at hand organized and structured
remember with custom spaced-repetition algorithm
share your Word list with others by publishing it
export and print words anytime from the web app
Interested in more stories? We practice to #saymore on our Instagram, too.
❓🙋 Join our Facebook group Learn vocabulary supported by Vocabulary Miner to have your questions answered by the community or the team behind Vocabulary Miner and get inspired. We all need it from time to time.