Best way to learn Spanish? Begin with 1000 most common Spanish words and see what happens next
There are several studies that claim that the 1000 most common Spanish words help you understand 75% of common communication. But it is working for other languages, too.
🧐 However, if you do want to read general knowledge then check out this article Best way to learn a language: Learn 1000 words. 
Now let's have a look at the best way to learn Spanish!
Firstly we will check what do Reddit users answer when asked about the best way to learn Spanish. Secondly, we will look at the 1000 most common Spanish words theory.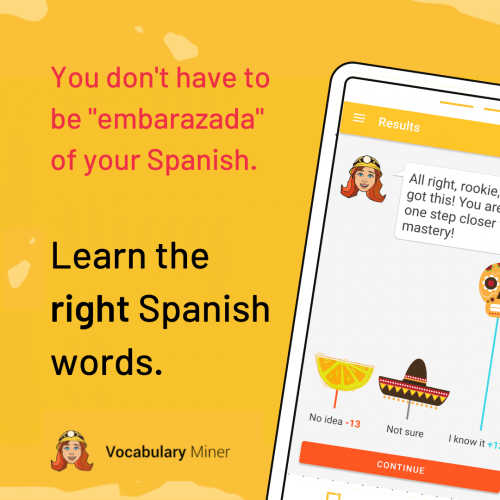 Reddit users recommend the best way to learn Spanish
"Reddit is a network of communities based on people's interests," says Reddit about itself. You can ask there anything you want and get quite enough educated answers and guesses.
So what do Reddit users answer when asked about the best way to learn Spanish?
Choose the best apps to learn Spanish

This Reddit advice to find the best apps to learn Spanish might be a bit older (3 years) but it works even better now. There are more and even better apps than 3 years ago. 

👉 Look for an app that gives you the right learning approach FOR YOU. You can check out the article Best Flashcard Apps 2020: The Ultimate Guide for vocabulary. If you like a simple, yet effective approach that will not waste your time with useless games, you can try Vocabulary Miner as well.

Listen to podcasts

Another piece of advice from Reddit users for your question on what is the best way to learn Spanish is to "listen to podcasts". There are thousands of great podcasts, so just find the topic you are into and the voice you like and start to listen.

7 tips to learn vocabulary with unusual tips also in this article

🎧 Some tips for Spanish podcasts:

How to Spanish Podcast for advanced

Reddit users advice: be brave and switch your phone and devices to Spanish

📱 It is called immersion (when you cannot go to Spanish-speaking countries, it is as much as you can get). If you want to upgrade it, watch Netflix shows in Spanish. You can also use the Chrome extension to create a dictionary from Netflix subtitles and add them to your Flashcard app to review later.

Flashcards everywhere

Several Reddit users also suggest labeling everything at home with Flashcards so you are in constant contact with Spanish common words.

💡 Add these Flashcards to the Flashcard app Vocabulary Miner and reinforce vocabulary before sleep or in any dull moments (e.g. when commuting).

Practice with native speakers

😊 In times of FluentU, HelloTalk, and the internet, it is amazingly easy to chat with a Spanish lecturer or a just Spanish native speaker. Even Instagram can be easily used e.g. Erica from @howtospanish is really popular there.
The 1000 most common Spanish words and how to learn them
The theory of 1000 most common Spanish words = 75 % of understanding is quite known. But is the theory of 1000 most common words a valid one according to language lecturers?
YES, it is. Vocabulary Miner asked 181 lecturers of various foreign languages on the issue of 1000 words.

More than 66,7% of respondents replied that it is a good method to start learning foreign languages. 11,4% were not fond of such a method and the rest replied "yes, but…". Even Prague Morning, the biggest Czech ex-pat media wrote about it in Will you understand Czech by learning 1000 common words.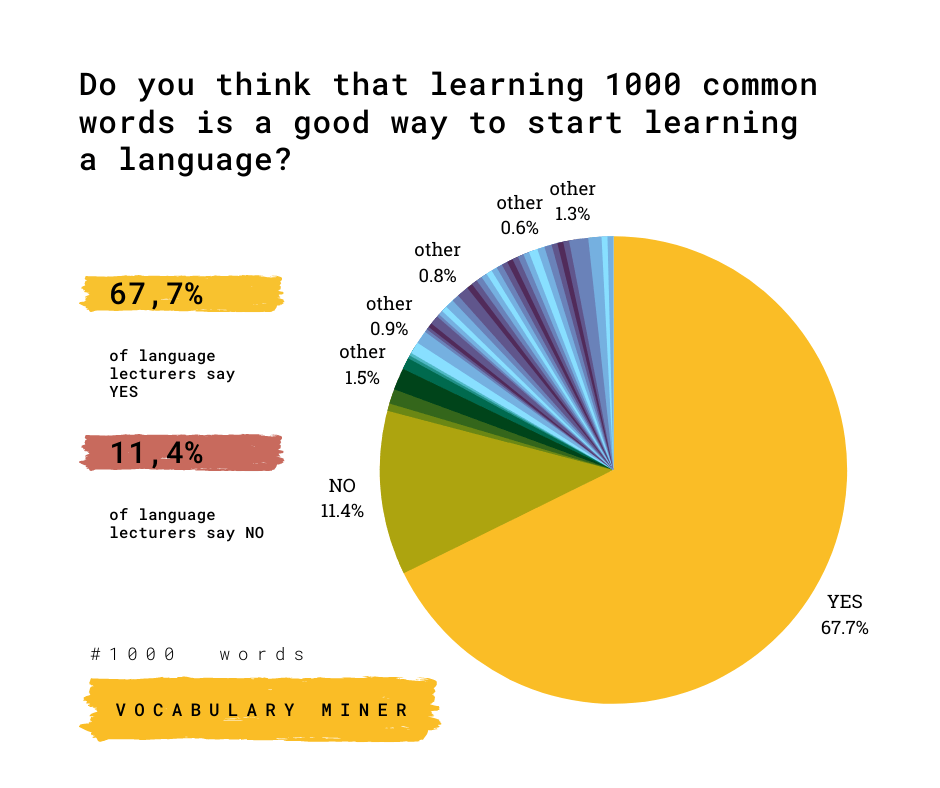 If you are just looking for a list of 1000 most common Spanish words, you can find it anywhere on the internet like e.g. List of most common Spanish words.
✔️ We in Vocabulary Miner collected the 1000  most common Spanish words by going through different lists of 1000 words, combining them and our Spanish translator reviewed these words herself.  These are not 1000 all-time most common words that are academically researched but they have been humanly collected.
You can find them in the Vocabulary Miner app, learn them with the proven spaced repetition algorithm and never forget them. There is also a contextual sentence and pronunciation. 1000 words are packed in 12 Word lists and ready for you.
Download Vocabulary Miner mobile app for free
Click on this link to get straight to the 1 of 12 Word lists with 1000 frequent Spanish words in the app
https://vocabulary-miner.com/package/1000-words-1112-2
Or find the Word list by looking up the keyword "1000" in the app.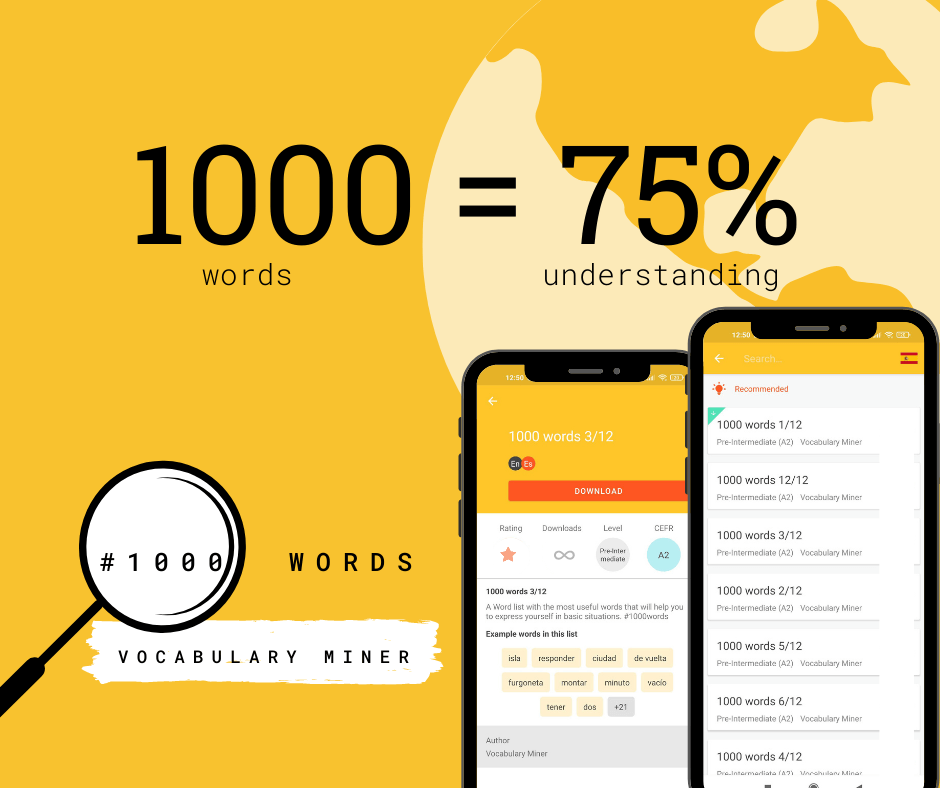 So what is the best way to learn Spanish? I would say learning the 1000 most common Spanish words is a pretty close answer.
Interested in more? We practice to #saymore on our Instagram.
❓🙋Join our Facebook group Learn vocabulary supported by Vocabulary Miner to have your questions answered by the community or the team behind Vocabulary Miner.