Most common vocab in English: Dive into useful English words
There are several studies that claim that the 1000 most common English words help you understand 75% of common communication.
However, there are many ways how to speak the most common vocab in English and we will have a look at them!
? If you do want to read general knowledge about 1000 words theory then check out this article Best way to learn a language: Learn 1000 words.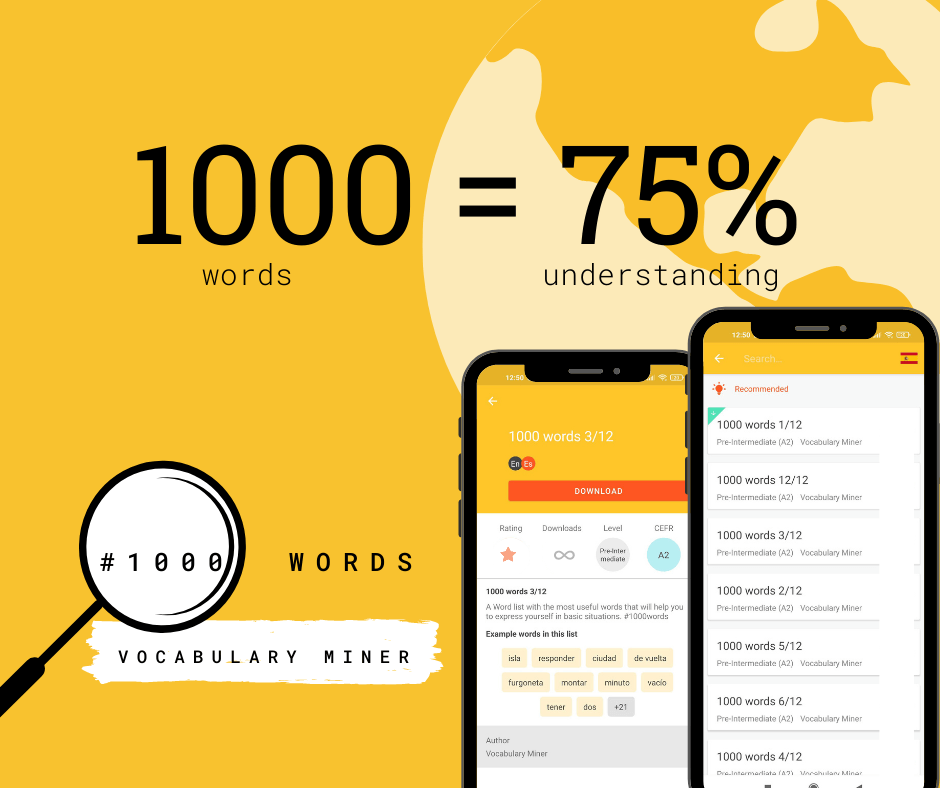 ? If you want a list of most common vocab in English, you can download it in the vocabulary app Vocabulary Miner in the following combination:
Spanish – English most common vocab
German – English most common vocab
French – English most common vocab
Czech – English most common vocab
and many others.
Just choose your language combination and learn the most common vocab in English.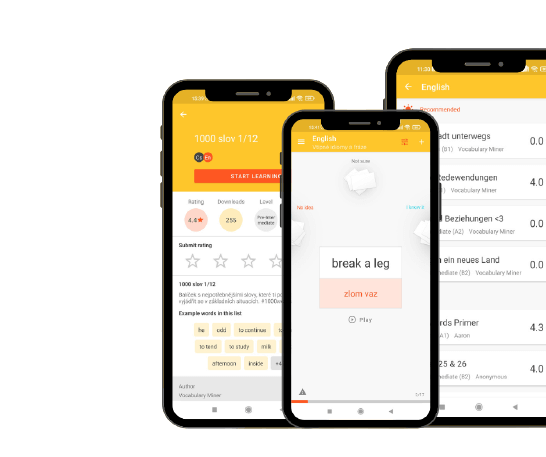 There are frequency lists e.g on Wikipedia that deal with the most common vocab in English according to how frequently they pop up in the English language.
Learning 1000 most common vocab in English makes you speak a bit but you will sound like a caveman. Also with the frequency list with thousands of words, these words will be totally out of context and hard to remember.
You need to put words into context. And how to do it?
How to learn the most common vocab in English and not sound like a caveman?
1 . Learn a language with Netflix and remember with Flashcards
We all know what binge-watching means and we all had our long hours in front of Netflix. So just choose English subtitles or the English language when watching! And you are learning 🙂
After watching and learning with Netflix, it would be awesome to learn the unknown words and sentences you bumped into and understand them in the next episode. And that's where the Flashcard app would be a great tool.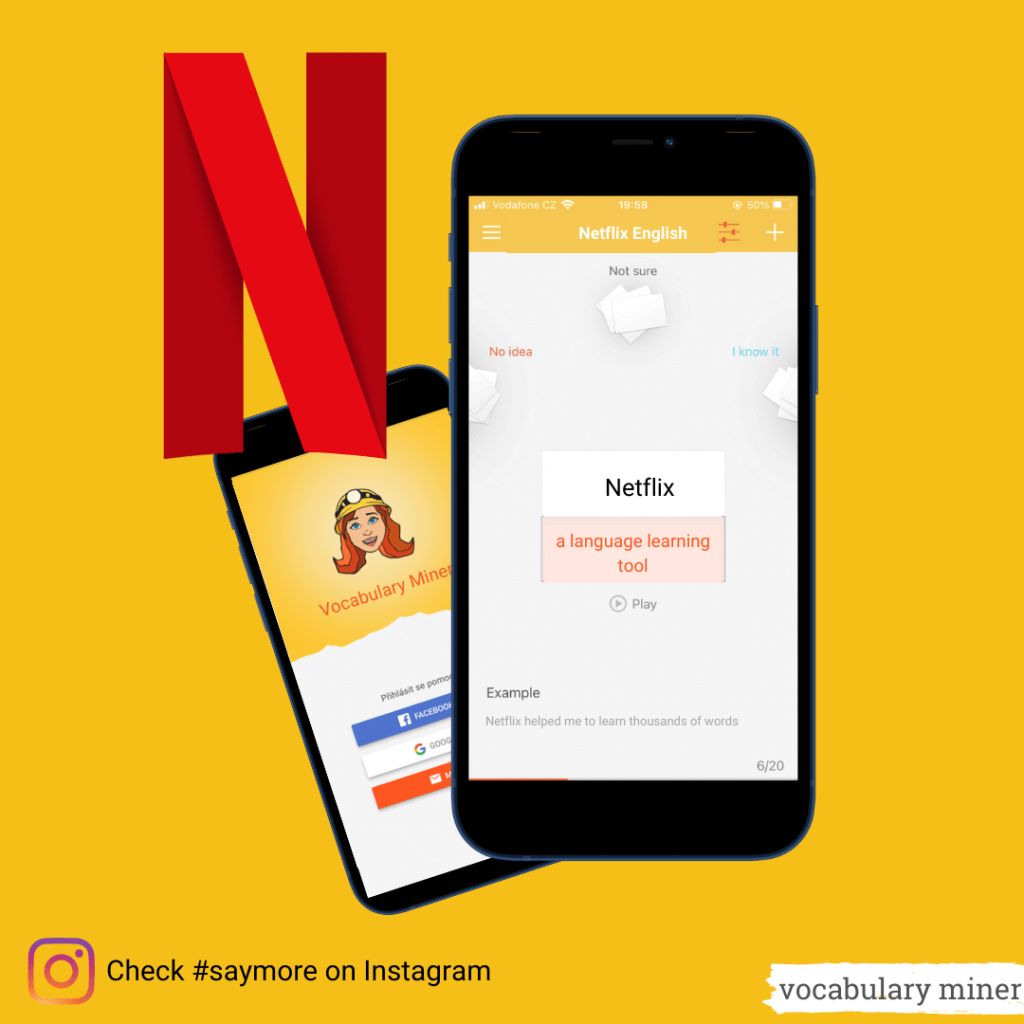 Here is a tutorial that helps to learn English with Netflix and Flashcards.
2. A little goes a long way. 15 minutes a day will do the magic.
The Flashcard app Vocabulary Miner works in learning cycles. These ensure effective long term learning.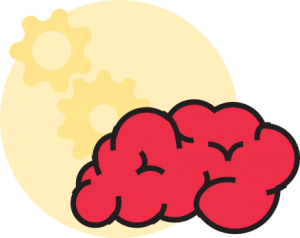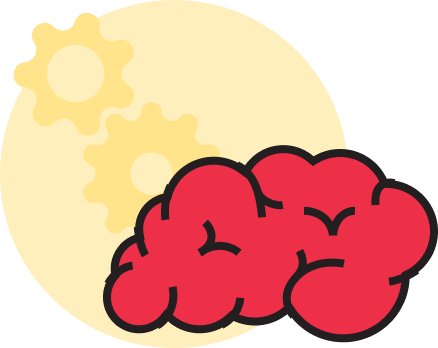 In every cycle, you get 20 words based on the special algorithm behind the learning that puts the words you cannot remember more often in the learning process.
15 minutes a day of learning is pretty much enough to learn vocabulary effectively. Of course, you need to do it every day.
More tips on how to remember vocabulary with a Flashcard are here.
3. Unusual tips to improve your language
Social media: Lenka from CzechTime found a better use for social media than procrastination. "Join and Like your favorite groups, ideas, sports, people etc. on Facebook and Instagram BUT in the language, you are learning". 
If you cannot speak with people, talk to yourself: We, people, talk even when we don't use our vocal cords. In our thoughts. We talk even when there is no one to talk to but us. Therefore, never underestimate the power of self-talk.
Talking to yourself in a language you are learning is like seeing your thoughts from a totally different perspective.
In this article, you can find 5 uncommon tips for improving any language.
4. Find the topic you are interested in and learn the most common vocab in English in this field
There are so many topics you might be interested in:
and many many others.
Even C1 and C2 vocabulary are available!
Just choose what you are interested in and search among all the word list with the right keyword.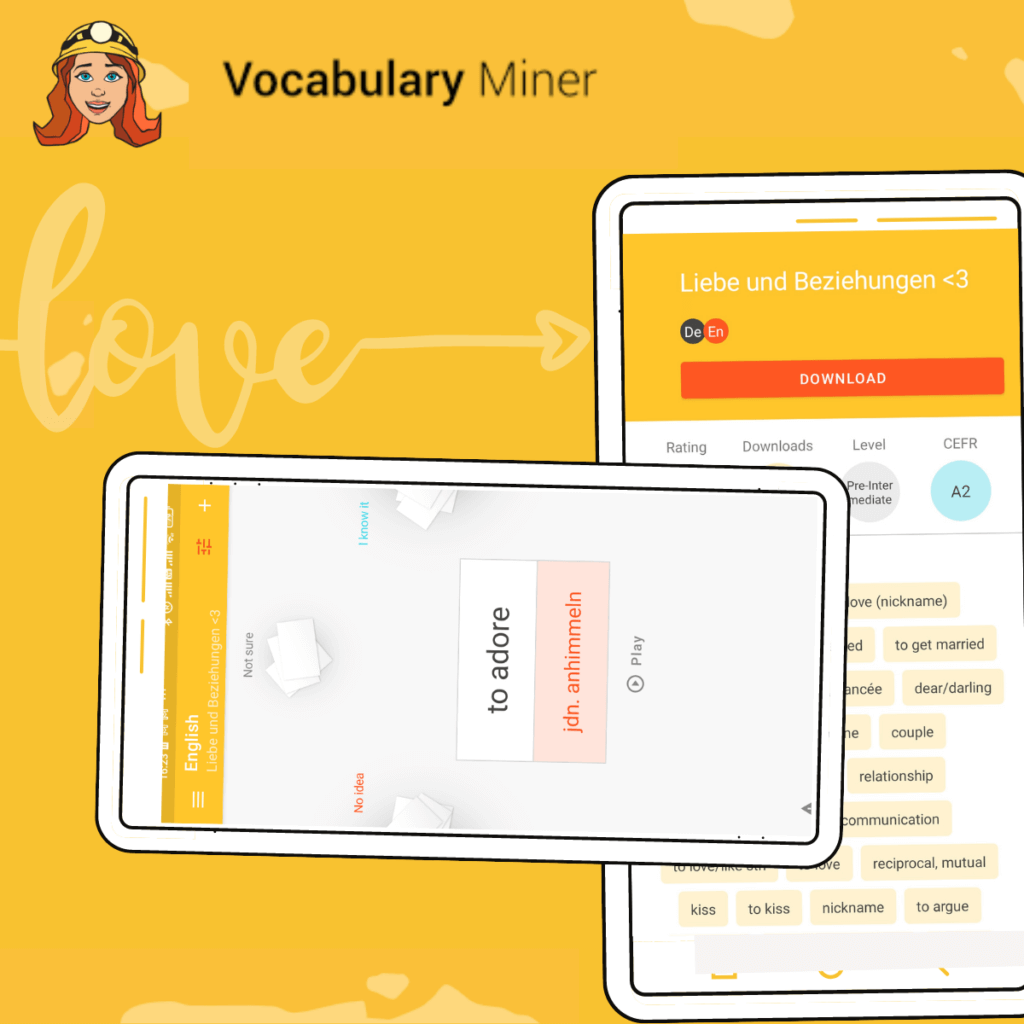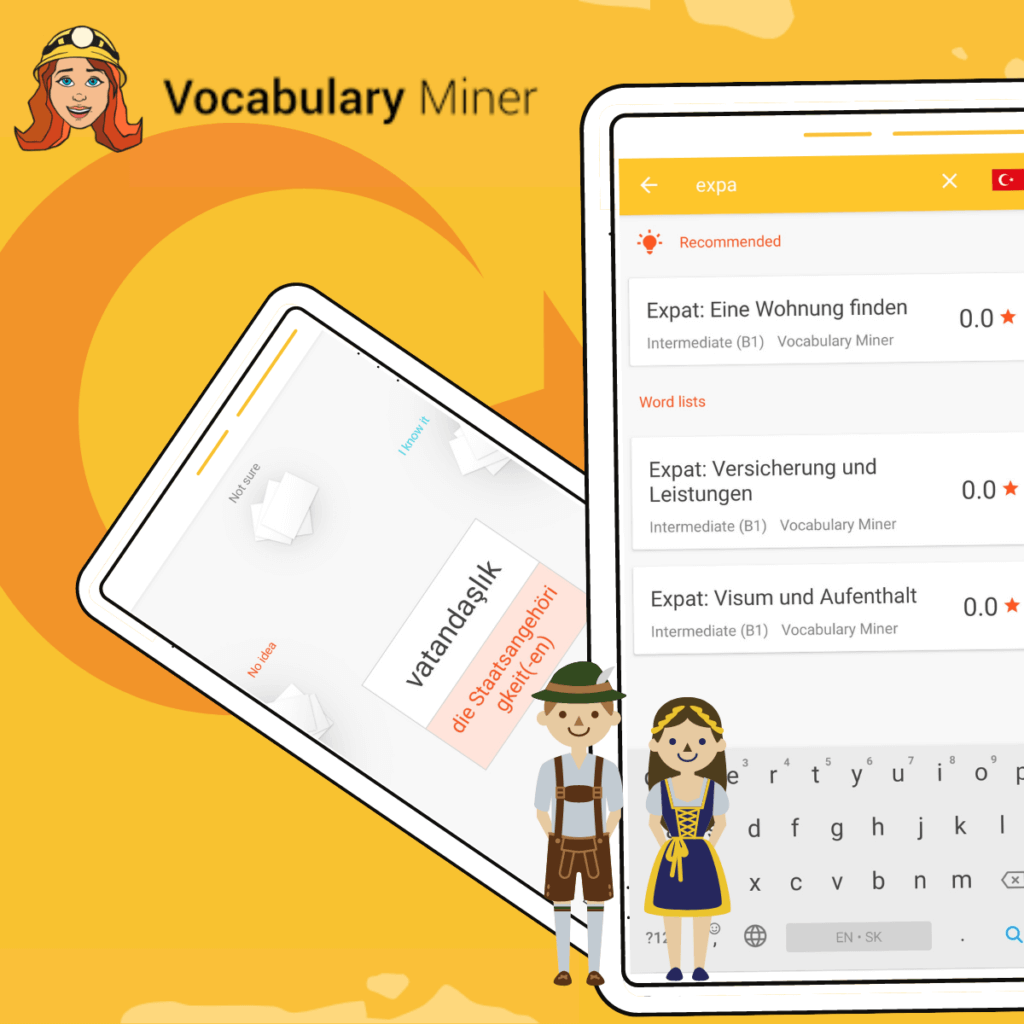 5. Create a dictionary with Google Translate and Flashcards with the most common English vocab
Whether you are traveling, starting a new chapter of your life in a foreign country, or just learning a new language for fun, you encounter many new words during the day. To make sense out of them, you put them into Google Translate.
What a waste would it be to just forget all these words and Google translate them over and over again!
Create your own dictionary of the most common vocab in English!
Reasons to export Google Translated words into a Flashcard mobile app:
learn the words anytime
listen to pronunciation
words always at hand organized and structured
remember with custom spaced-repetition algorithm
share your Word list with others by publishing it
export and print words anytime from the web app
Easy tutorial to create a dictionary of your own most common English vocabs with Google translate is here.
Good luck with learning the most common vocab in English!