Learn how to export Flashcards from a Flashcard app
If you are not satisfied with the app you are now using or you just feel like giving chance to something new… In some apps it is not easy to export Flashcards.
Here is a simple guide on how to not lose all your Flashcards when migrating from such an app. Find the best app for you in 2020 Flashcard apps comparison.
Also, you will have your Flashcards at hand anytime you want to try sth new again. This guide to help you to export Flashcards is inspired by this post from magistrabunch.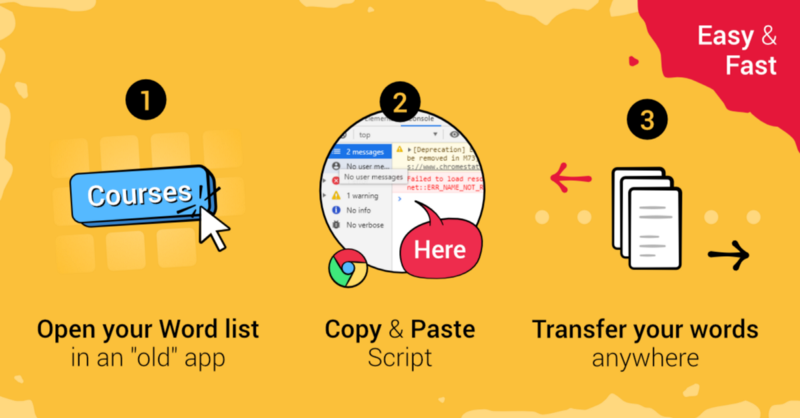 Export Flashcards easily from any app
Following steps will help you export Flashcards data through Google Chrome browser from an app that doesn't support an easy export like Memrise that in 2019 really angered its users.
Open Google Chrome
Log into the "old" app you were using
Go to your course home page (e.g. http://www.memrise.com/course/335725/comprehensive-german-duolingo-vocabulary/)
Open Developer Console — don't be scared, it's fairly easy to use it. To open the Developer Console, use the keyboard shortcut Ctrl + Shift + J (on Windows) or Command Option + J (on Mac).
Alternatively, you can use the Chrome menu in the top right corner of the browser window, in the section "More Tools," click on "Developer Tools."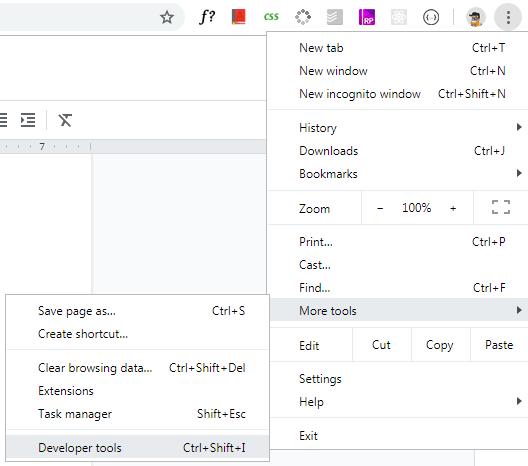 Open console sidebar
Choose the first option.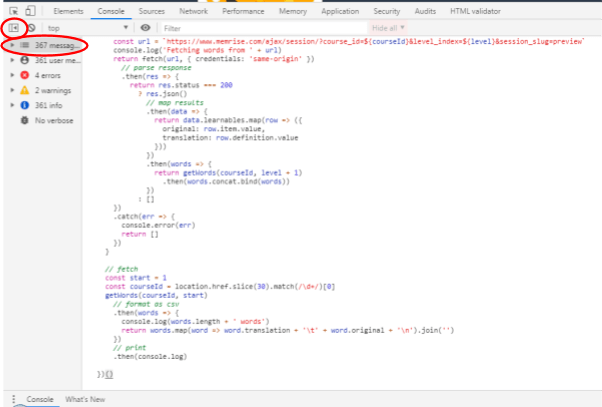 Paste (CTRL+V) the script and hit Enter. SCRIPT TO COPY is here or in the end of the article

.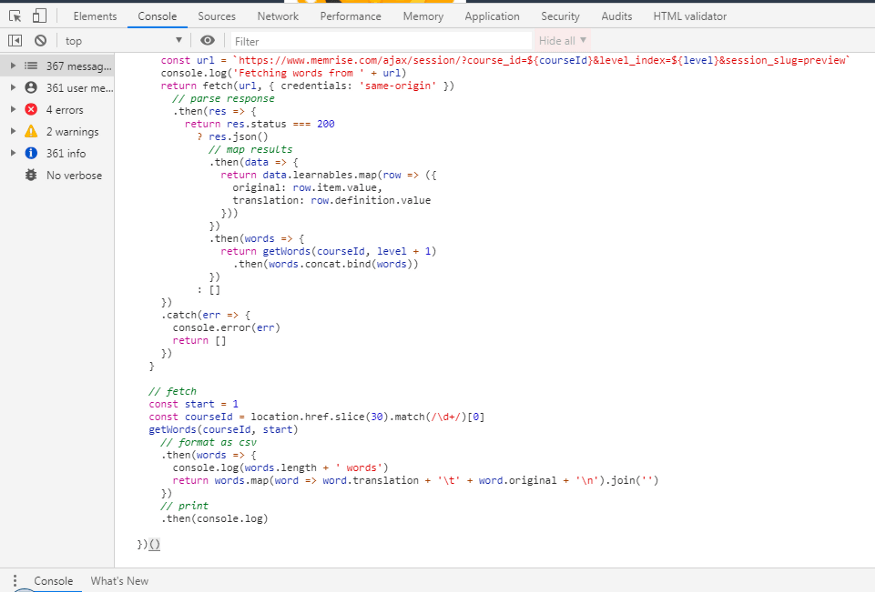 Wait for a while. Export can take a few minutes for large courses. You should see many "Fetching words from XY" messages in the console indicating progress.
Press [Copy] button to copy your vocabulary.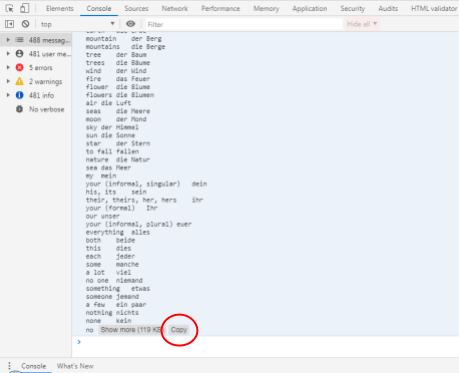 Open vocabulary-miner.com, log in and open My Packages section.
Create a new Word list or open the existing one
Choose Import in the top right corner.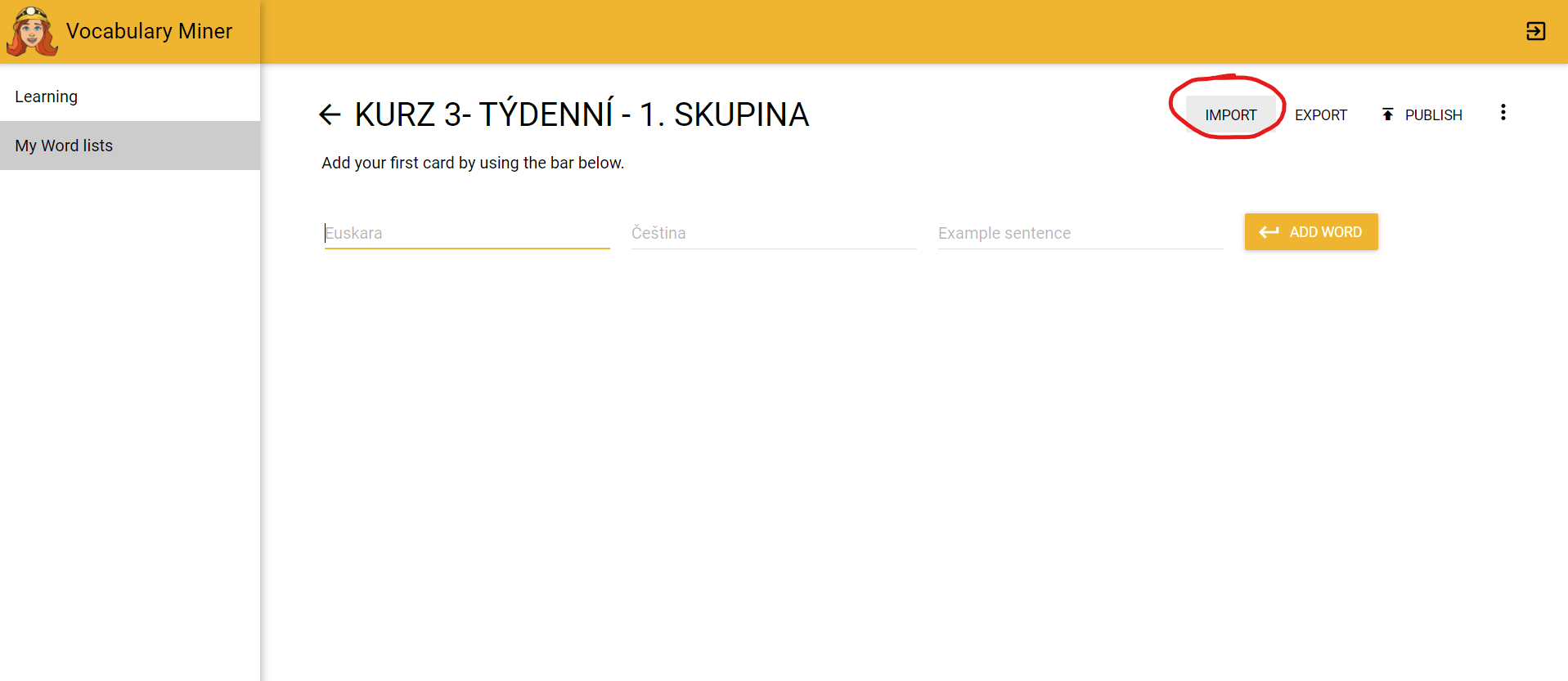 Select top left cell in sheet and press CTRL + V (for Windows) or CMD + V (for Mac). Your vocabulary will appear in sheet.
Confirm by pressing [Import] button in the bottom right corner.
Done! Export Flashcards and also import was successfully done.
You can find this vocabulary also in the mobile app and start learning. How to use Vocabulary Miner app? Check video. It explains what can this Flashcard app maker do for you and how.
Good luck and if you need help to find the right app for your needs, here is 2020 Flashcard apps comparison.
We hope you say more every day!
SCRIPT TO COPY:
 (() => {
function getWords(courseId, level) {
const url = `https://www.memrise.com/ajax/session/?course_id=${courseId}&level_index=${level}&session_slug=preview`
console.log("Fetching words from " + url)
return fetch(url, { credentials: "same-origin" })
// parse response
.then(res => {
return res.status === 200
? res.json()
// map results
.then(data => {
return data.learnables.map(row => ({
original: row.item.value,
translation: row.definition.value
}))
})
.then(words => {
return getWords(courseId, level + 1)
.then(words.concat.bind(words))
})
: []
})
.catch(err => {
console.error(err)
return []
})
}
// fetch
const start = 1
const courseId = location.href.slice(30).match(/\d+/)[0]
getWords(courseId, start)
// format as csv
.then(words => {
console.log(words.length + " words")
return words.map(word => word.translation + "\t" + word.original + "\n").join("")
})
// print
.then(console.log)
})()